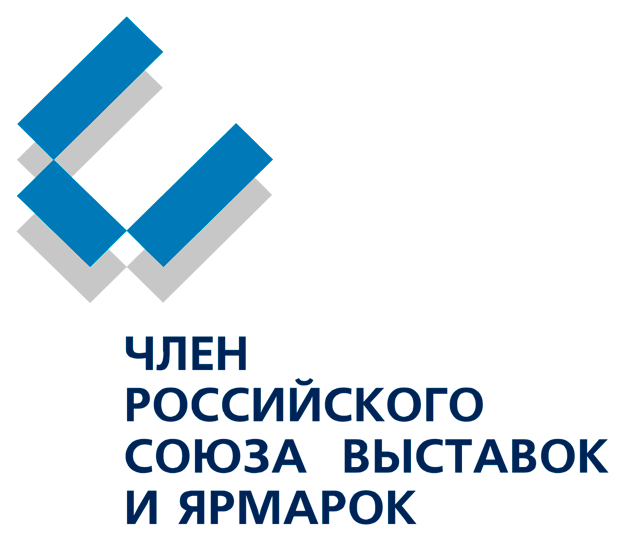 Banquets and Standing Dinners. Catering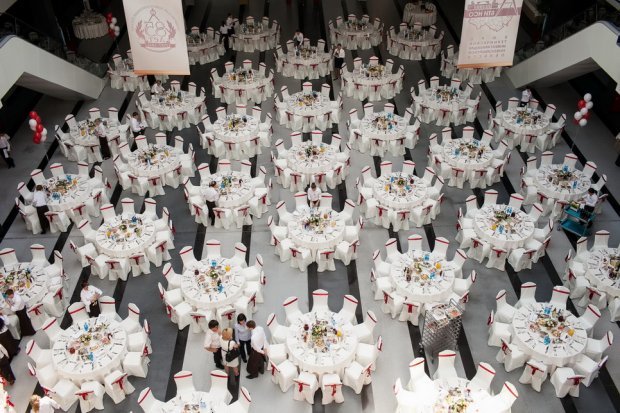 The Novosibirsk Expo Centre International Exhibition Complex is offering its guests and organizers catering services for parties and corporate events: banquets, standing dinners, welcome ceremonies, business dinners, weddings, jubilee parties, holidays for children.
Multi-purpose space of the Exhibition Complex is easily transformable into spacious and exquisitely decorated banquet halls. It allows you to easily express any concept of an unforgettable festive event among close friends or in a large company.
Technical capabilities of the Novosibirsk Expo Centre International Exhibition Complex allow bringing to life the most audacious ideas in arranging and decorating the space. By customer's request, it is possible to build up a stage, a runway, rows of seats, wire up sound, lighting, and stage equipment, use suspended and mobile structures, interactive projections, and other non-standard decorative elements of the banquet hall.
| | | |
| --- | --- | --- |
| SPACE | TECHNOLOGIES | SPECIALISTS |
| Spacious halls up to 7,200 square m allow conducting events that can be attended by up to 3,500 people simultaneously | Modern equipment allows conducting events of various formats and scale | Food menu composed in a professional manner, exclusive service, elegant table layouts will create a vibrant atmosphere at the event |
Catering at the Novosibirsk Expo Centre International Exhibition Complex is provided by Fresco Catering – a special banquet service that has some of the best equipment and resources in Novosibirsk to quickly organize and conduct large-scale events of any difficulty level.
Fresco Catering is a partner with reliable reputation. The Company's portfolio includes projects that are unique for the Siberian Region - gala dinners with 1,800 participants, New Year's banquets for 250 – 1,200 guests, organization of the Governor's Dinner to honor the visit of the Patriarch of Moscow and All Russia Kirill as well as providing catering services during Code Fest Conference, Inter-Regional Russian-Kirghiz Conference 'The Russian-Kirghiz Dialogue', International Forum of Industrial Park Projects 'Inpark', International Forum of Technological Development 'Technoprom', the Venture Fair, exhibitions 'Technodrev Siberia, 'Cosmetic Expo Siberia', Evolution Party, and other events.
In 2013 managers of Fresco Catering received an award from Business Quarter Magazine in the Restaurateur of the Year nomination.
Fresco Catering is:
A professional team of supervisors, managers, cookery specialists, and waiters;
A combination of the best cooking traditions with modern technologies;
High standards of service;
Individual approach to every customer;
Optimum price-quality ratio.
Fresco Catering mostly specializes in organizing banquets and business dinners with up to 2,500 seating guests, and up to 3,500 guests if the event is a standing dinner. Any service formats are possible at the customer's request:
Gala dinner;
Corporative event;
Provision of catering services at an outdoor site specified by the customer.
For additional convenience of the organizers, the Novosibirsk Expo Centre International Exhibition Complex has a showroom – a demonstration hall where visitors can see table layouts, uniforms of waiters, ways of serving dishes, variants of textile and catering furniture. If the ordered event implies presence of 200 guests and above, samples of dishes to be served are provided free of charge.
Fresco Catering Company is glad to offer its customers preset banquet packages as well as make up a food menu according to individual requirements.
Cost of the standard offer also includes:
Using catering furniture and textile according to a certain service format;
Laying tables with porcelain ware and glassware, cutlery;
Services from the Fresco Catering team during the event;
A combination of modern interior solutions and the well thought-out decoration of the banquet hall, the best culinary traditions, and professional services guarantees a high level of banquet and corporate events that meet expectations of the most demanding customers and sophisticated guests.
Detailed information about prices, menus, and conditions of providing banquet services:
Catering Manager
–
Conference
–
Exhibition
–
Exhibition