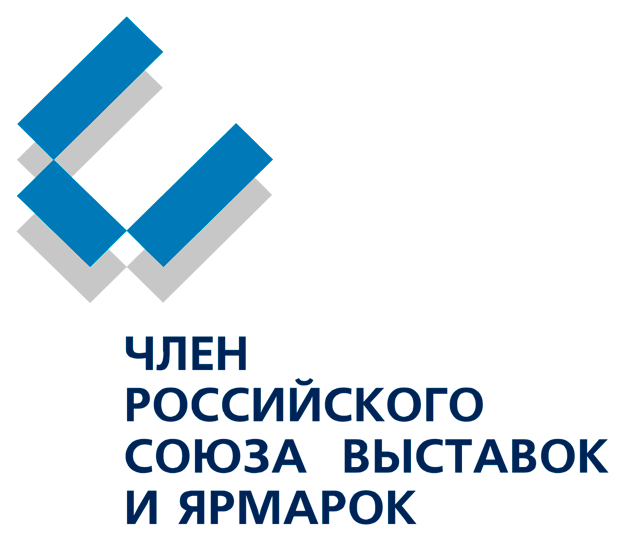 Our References

Aleksandr Karelin, three-times champion of Olympic Games, deputy of the State Duma
The logistic, the staying, the accommodation, the food - everything is at the highest level. Wonderful commutation, the technical opportunities are just excellent.
The Expo Centre has installed 14 shower modules (that have never been intended here) specially for the Russian Greco-Roman Wrestling Championship. In addition, Expo Centre reacts to requests during the event without a delay.
---

Prince Eduard von Anhalt (Germany), a journalist, observer of cultural and political events
In my opinion, Novosibirsk Expo Center meets all requirements to buildings where big international congresses are held. I have discovered a new wonderful Siberia here
---

Peter Prokosh, Executive Director of the global resource database on the UN environmental programs, Norway
I was very impressed with the Novosibirsk Expocentre exhibition complex! I hope it will give us an opportunity to conduct such international congresses as the International Forum of Snow held in Novosibirsk.
---

Neil Jones, Board Member ITE-Group
It's a Center that meets the highest international standards, and lives up to all expectations. For our part, we will do everything to bring here the most interesting exhibitions, the possibilities of the complex allow to realize the most daring ideas.

---

Rita Hepfner, General Manager IFWExpo (Germany)
Our company has been working in the Russian market for the past 25 years, and we are pleasantly surprised. When arriving in Novosibirsk, we saw the infrastructure of the modern building of Novosibirsk Expocentre, together with all the features needed to work and showcase companies and technology, and we were very impressed! "Novosibirsk Expocentre" is an exclusive area and is perhaps the only chance for local and European companies to introduce themselves at a high level beyond the Urals.
---

Alfredo Perez Bravo, Ambassador of Mexico to Russia
I am impressed by this magnificent Expocentre. This is Russia XXI Century! Congratulations to the administration on the opening of the new Expocentre. I have to say that this is one of the best Expocentres in the world!
---

Caroline Wilson Minister-Counselor for Economic Affairs of the British Embassy in Moscow
This ultra-modern business infrastructure facility is unique not only in Siberia, but perhaps also in Russia. Its opening is an event of a national scale... This prestigious venue will attract the international business community ... Congratulations to Novosibirsk and to Siberia
for the acquisition of a valuable asset
---

Philip Allin, Editor, Materia
Novosibirsk Expo Centre is a modern, large and convenient hall. I think it's especially useful for foreign visitors, because of its position between the airport and the city. I can imagine that with the new hotel built, people from around the world will come straight here for conferences and be able to leave again without getting caught in city traffic. Add to all this the helpful staff and I look forward to many more shows at Novosibirsk Expo Centre!
---

Vitaly Tretyakov, journalist, political analyst, Dean of the High School (Department) of Television at the M.V. Lomonosov Moscow State University, General Director of Education and Journalism Support Fund "Medialogy"
Though I'm not the most active visitor of expocentres, I often stay at such places, especially conference sections. I very much liked the conference hall we occupied today. Because, when I take part in an open discussion it is very important for me to move freely in my rolling chair without touching people's knees and noses. On the other hand, it is important to see everybody sharing the table with you, which is not always possible. This hall is very functional, I think it has an optimum configuration. I can only wish all guests of Novosibirsk, all the business people and those who like to discuss things, to conduct their meetings, negotiations, and exhibitions here.
---

Sergey Brilyov, TV host, Member of the Russian Academy of Television
People usually say: we have a great country with no infrastructure. But I see that here (at the Novosibirsk Expocentre exhibition complex) everything is thoroughly worked out. I walked in and somewhat instinctively thought about Singapore! In my opinion, it's a very impressive complex with very rationally organized facilities.
---

Oksana Derevyanko, Head of Business Program Department at Russia Today Channel
On the one hand you have large spaces here, but on the other hand you somehow succeeded in making them compact. It's not a rare thing that expocentres have spacious halls without any infrastructure, even if an exhibition is held inside, you are uncomfortable, you feel excessive volume, excessive air. But here I see some coziness, which creates a good business environment.
---

Sergey Lisovskiy, The Federation Council first Deputy President for agriculture, food policy, and environmental management
It's my first time in Novosibirsk, and I can see that Siberia is one of the most dynamically developing regions in Russia. The Novosibirsk Expocentre is also very important in this respect, because exhibition activities are crucial for economic development. It's great that such a centre exists in Siberia! Russia is a big country, and the activities held here should not only take place in Moscow and Saint Petersburg. Exhibitions provide their participants with opportunities to learn about a large amount of technologies: any person's time is limited, and collecting necessary information even using the Internet is very difficult. The most important thing I get at exhibitions is the ability to establish personal contacts.