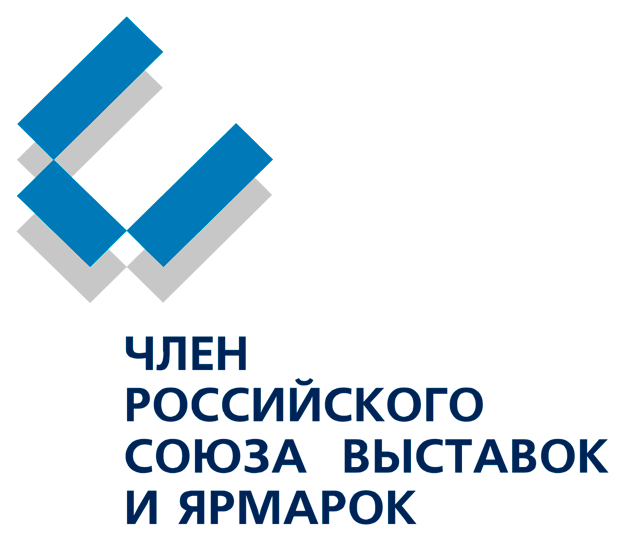 Novosibirsk Expo Centre
"Novosibirsk Expo Centre" is the largest exhibition center beyond the Urals. It has, at the moment, no analogues in Russia regarding its technological capabilities. It has been designed and built using the latest building technology and energy efficiency that exist in the world today, following the concept of «green building».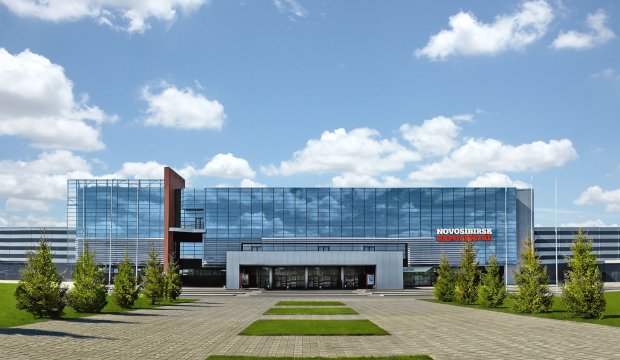 Novosibirsk Expo Centre
38 500 square meters total area of ​​the complex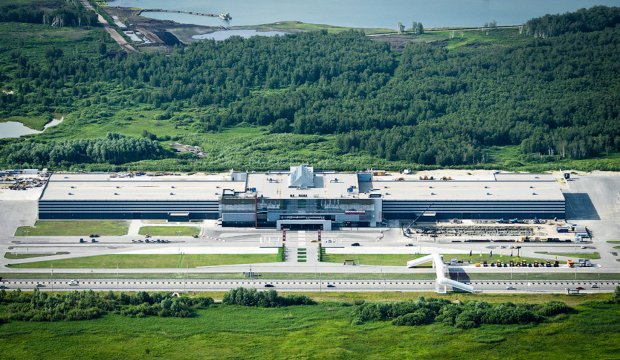 Novosibirsk Expo Centre
27 000 square meters total exhibition area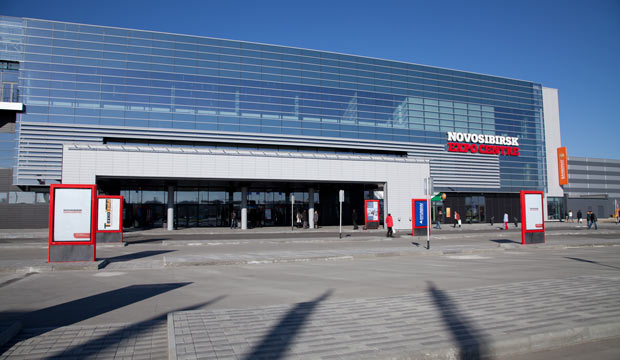 Novosibirsk Expo Centre
12 000 people can simultaneously work comfortably in the complex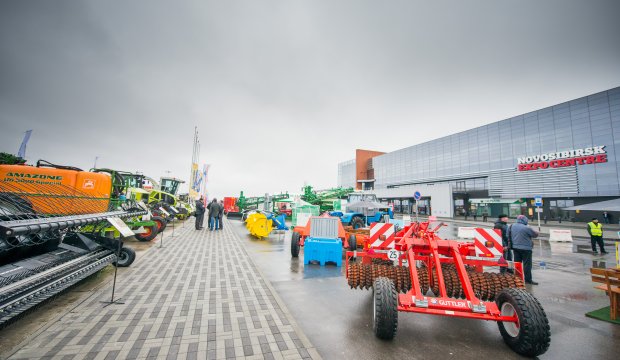 Novosibirsk Expo Centre
12 600 square meters of street exposure area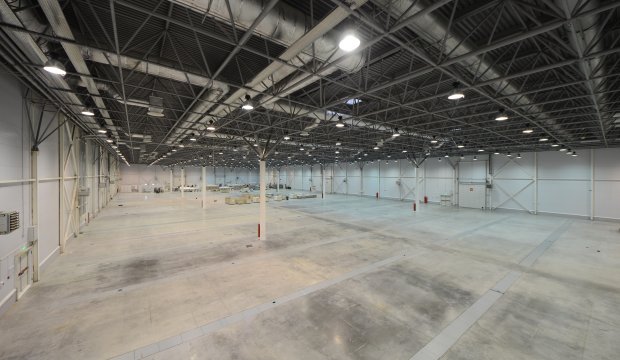 Novosibirsk Expo Centre
14 400 square meters total area of ​​two exhibition halls
/
Space possibilities
"Novosibirsk Expo Сentre" meets the highest international standards for business events at different levels: international summits and conferences, exhibitions and trade fairs, conferences, seminars, concerts, shows and sporting events.
The exhibition halls can accommodate expositions and exhibits of virtually any weight, size, and design.
"Novosibirsk Expo Сentre" provides everything necessary for comfortably and productively carrying out work: large and small conference rooms, rooms for business meetings, several VIP-areas, offices, utility rooms, a food court and a restaurant.
The complex is equipped with modern and easy-to-use video, audio and computer equipment, all means of communication, including Internet access anywhere in the exhibition center via the Wi-Fi network.
Center of Siberia
"Novosibirsk Expo Сentre" has a perfect location for an international exhibition complex,
in the city of Novosibirsk – the administrative center of the Siberian Federal District.
Novosibirsk is a modern city with a population of over 1.5 million people. Its unique location allowed Novosibirsk to become the transport and logistics center of Siberia as well as its commercial and financial capital. It also helped the city create a powerful industrial complex that involves diversified machinery, metallurgy, light and food industry, agriculture and construction.
Optimal infrastructure
Novosibirsk is located in the center of the continent, at the crossroads of transport routes between Europe and Asia. Here converge passenger and cargo lines that connect the region through a network of roads, railways, airways and river ways. Just a few kilometers away from "Novosibirsk Expo Сentre" you can find "Tolmachevo" International Airport. The city centre can also be reached using the highway in about 20 minutes; there you can find hotels, restaurants, theatres, shopping and business centers, as well as "Novosibirsk-Main" railway station and the bus station.
"Novosibirsk Expo Сentre's" optimal transport infrastructure and good location allow easy access to all events taking place in the exhibition center from anywhere in the city, the country and the world, and quickly deliver the necessary supplies and equipment to the exhibitions.